Pilot/Owner Upgrade to Shop Version
Pilot/Owner Upgrade to Shop Version
"Need more than 5 panels? Need to track designs done for others? Need to design panels as a business? Then upgrade to the Avionics/Maintenance Shop version and receive full credit for what you have already paid."
Pilot/Owner
Avionics/Maintenance Shop
Unlimited panels
Manage work plans by tail number and name
Server or cloud storage of work plans
Unlimited shop users
Labor estimator
"And it's a great sales tool because we use it for making the designing panels for the customers and we provide quotes to the customer. So it's been a great tool and there's really nothing else like it out there."
Rick Garcia, Past President of the Aircraft Electronics Association and President of Gulfcoast Avionics.
Panel Planner 2023 doubled the speed, added designing for powder coat, carbon fiber, laser etching and added capability for obtaining quality wiring harnesses. Panel Planner 2023 helps increase panel revenue and reduce wiring costs. This is the first price increase in 4 years, you can still buy the week of the AEA Convention at the old prices. Click Here
Sales Tool
Show your customer their designed panel. They can see their vision as a reality. A picture does tell a thousand words. A beautiful picture explains, inspires, and sells. Our software includes 800+panels with fast custom panel creation. The software also includes 2,000+ instruments with cutouts. Your customer can see their own panel with their planned instrument purchases. Also, there are tools to colorized panels and add instruments instantly.
Surveyed shops felt that including a panel picture in the quote increased sales by 25%."It's a great sales tool because we use it for making the design of panels for the customers. Based on this we provide quotes to the customer. It's been a great tool. There really nothing else like it out there." Ricky Garcia, President Gulf Coast Avionic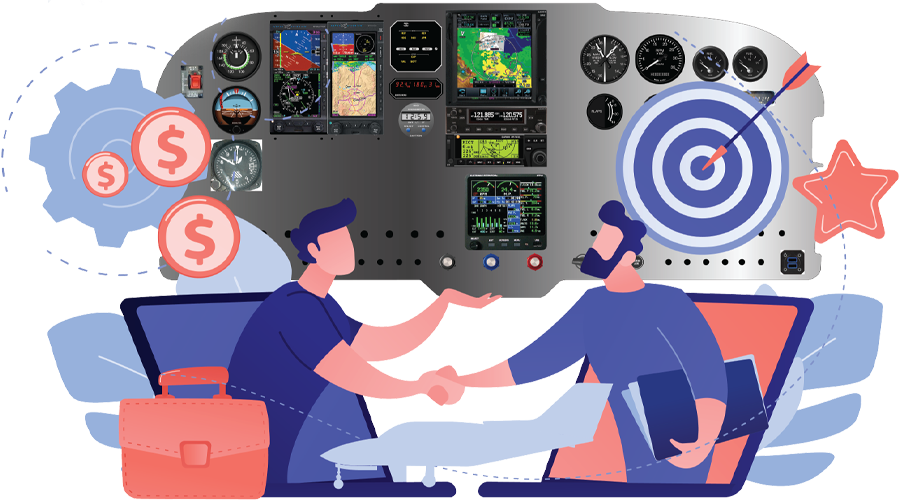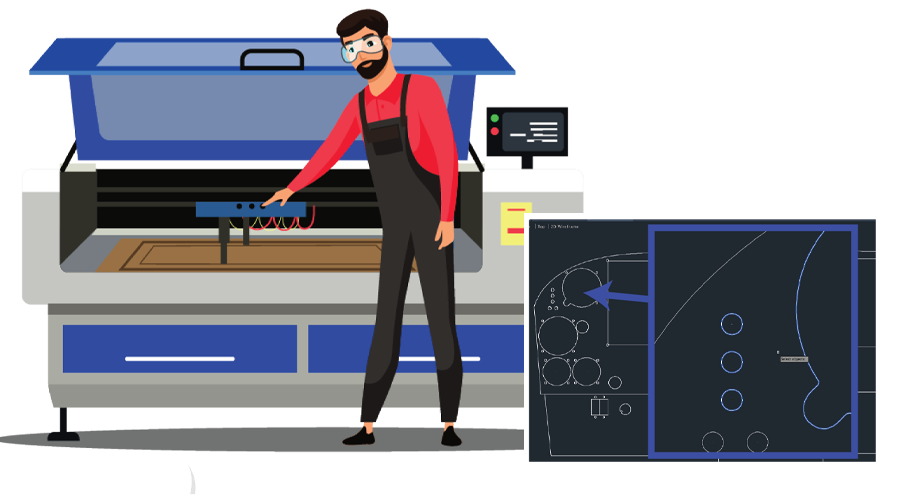 CAD Preparation
The panel design is also a CAD file. The inset here is exported from Panel Planner. It shows individual cutout and screw holes, all editable in a CAD program. The software exports DXF or G-Code for CNC, PDF for silk screening, JPG or PNG for laser engraving, or SVG for web based software. We will also use AutoCad to send different versions of DXF or DWG. There is no additional cost and free unlimited technical support.
Rework Killer
Stop doing it again. Instead have the customer, the quoter, and the installer working from the same active design. Easily make different panel designs. On average customers change designs six times. Print a full-size panel to verify look/feel. Make a clear plastic CNC cut panel adjust for sizing and obstructions like the sample here. Kill rework.
"In 10 years of selling Panel Planner has no complaints because without the software it is 4 times the labor, time, and money." Ryan Deck past Avionics Manager at Aircraft Spruce.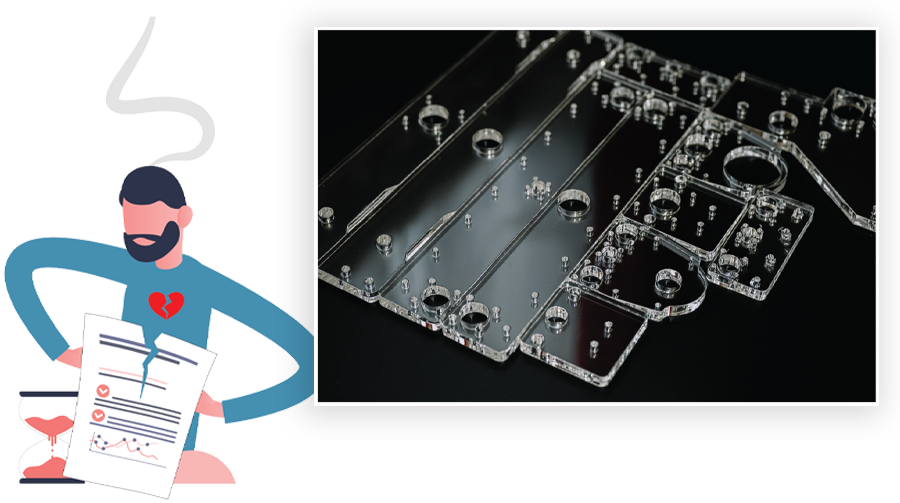 Version differences
Pilot/Owner
Avionics/Maintenance Shop
Unlimited panels
Manage work plans by tail number and name
Server or cloud storage of work plans
Unlimited shop users
Labor estimator
Reviews From Customers

Saves a ton of time
Saves a ton of time, you can get right on and start using it. It makes planning an instrument panel for airplanes easy at a reasonable price.
Mark Davis
Pilot

An exhaustive catalog
A catalog that includes anything that you could put in the panel, including old legacy stuff, as well as what is straight hot off the presses and brand new to the industry.
Pete Sandu
5 Rivers Aviation

A simple user interface
A simple user interface that allows you to drag and drop preexisting panels that are accurate and depict the airplane that you picked.
Jason K Moorefield
Pilot