Panel Planner Biennial Updates-Special
Biennial Updating
Panel Planner is delivered with two years of edata updates for new panels, new instruments, and software updates. After the two years, you have the option of purchasing another two years of edata updates. Almost all panel design work done by the Pilot/Owner is completed in two years. So they may purchase the update when they wish to rework their avionics using the latest in technology. Avionics Shops get the added benefit of database continual updates with all the new, powerful features, see above, added with each new version to Panel Planner at a fraction of purchasing a new Panel Planner copy.
Please be sure to restart Panel Planner J after ordering this update. 
Reviews From Customers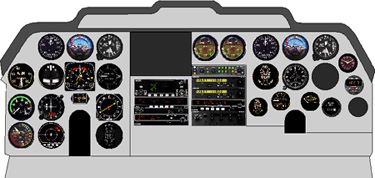 "I would like to thank you for the quick service in sending us Panel Planner!! Just spent several hours with it and I do not know how we did without it before!! A great product!"
R.C., Edmonton, Alberta, Canada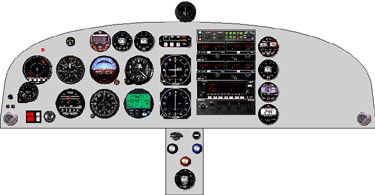 "I just returned from the AEA convention with the Panel Planner software and installed it on our office computer for a quick look. WOW! You folks are to be commended on the great job. After loading your program, it took me only 45 minutes to completely set up the panel and locate all instruments for the project."
C. S., Alexandria, MN

"I think you have a fantastic product. I have recommended it to friends and the RV mail list."
J.C., Hartford, CT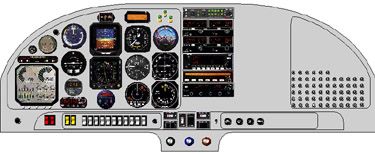 "The program is excellent. I would never have been able to make buying decisions anywhere near as quickly without it. I didn't really even know where to begin."
H.M., Orlando, FL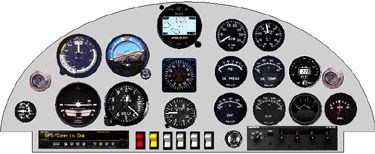 "I am a victim of corporate indifference conditioning! I must admit I never actually expected to hear from you on my post. Your response is both timely and accurate. Your product is great as is the support. I will recommend your program to everyone."
John, RV-8 Builder

Saves a ton of time
Saves a ton of time, you can get right on and start using it. It makes planning an instrument panel for airplanes easy at a reasonable price.
Mark Davis
Pilot

An exhaustive catalog
A catalog that includes anything that you could put in the panel, including old legacy stuff, as well as what is straight hot off the presses and brand new to the industry.
Pete Sandu
5 Rivers Aviation

A simple user interface
A simple user interface that allows you to drag and drop preexisting panels that are accurate and depict the airplane that you picked.
Jason K Moorefield
Pilot
Panel Planner ships with Java already bundled. There is no need to download any other version.
Windows user must run Panel Planer in "Run as Administrator" mode. Right-click the Panel Planner icon to select that option. Monitor resolution should not be above 1900 dpi.
Macintosh users must have the software in the Applications folder.
Before installing turn off Macintosh Applications Only to allow 3rd party software in the Security option in System Preferences.
Mac users of Snow Leopard and earlier will need a different PPJ as back then Apple included Java.
Please be sure to restart Panel Planner J after ordering this update. That resets your serial number.
Please call.